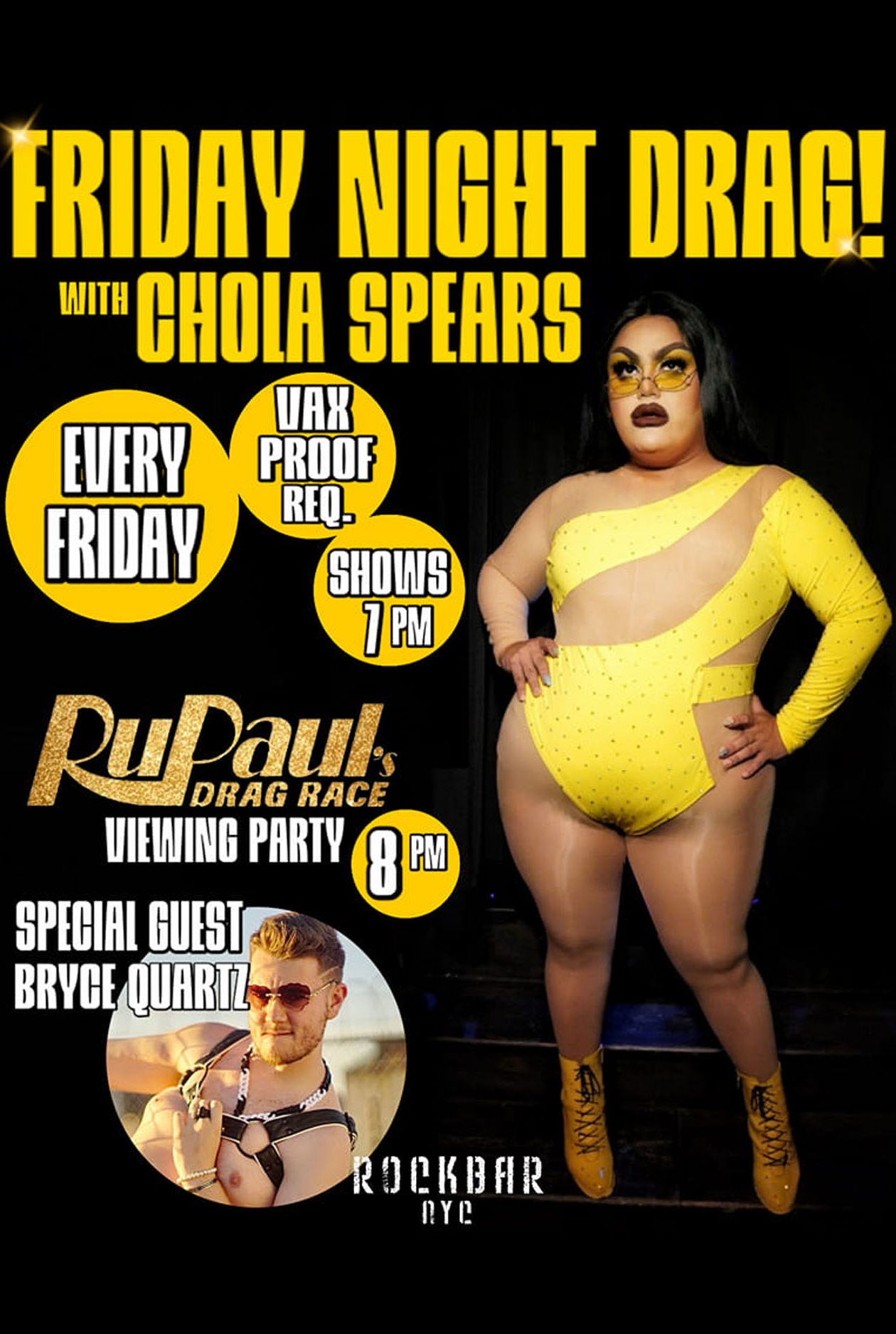 Friday Night Drag Race!
Friday - 01.21
7PM - 9PM
Hosted by Chola Spears & Special Guests
✨RuPaul's Drag Race✨ starts and we're watching S14 at Rockbar NYC ! Bryce Quartz joins Chola Spears for another week of Tequila Shots and Whoreish Shenanigans! 😈 Come with your mask and VaxXx Card and NOONE GETS HURT!😝 Our Kiki stars at 7pm!